The right piece of art can complement your space. However, picking one that is perfect for you can pose a serious challenge to most. Most people find the seemingly endless variety of choices to be overwhelming, making the selection process that much harder. Luckily, we are here to help.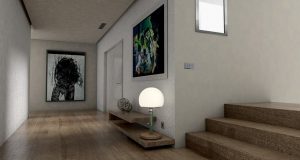 You need to understand that the dominant color of the painting matters. It may be one of the subtler elements of any piece of art but it is of utmost importance. This is because we have an eye for detail. That being said, you will need to find something that complements the other colors in your room. This can mean letting your art be a seamless element in the room or be the focal point that ties it all together.
In addition to color, you also have to consider the artwork's size. As a general rule, bigger is usually better. You should also consider the scale and compare it with the other elements in the room. One of the most common mistakes people make is choosing artworks too small for the space.
Make sure to remember these tips and choose the piece of art that speaks to you on an emotional level.